HOLY CRAP HOLY FUCK HOLY INSERT ANYTHING IN HERE BECAUSE THAT'S HOW AWESOME THIS CHAPTER IS RIGHT NOW.
Rukai's back~ and she's a lieutenant! And from the look of her badge, it's for the 13th squad! She's Ukitake's liautenant!!!! It's her~ And she looks so fucking awesome! And she gave her powers to Ichigo~ Now he looks that much cooler~ just...
And Naruto~ Itachi and Shisui was good too~ I MISSED MY BABY~
YAY~
Hoping all of my plans work out because I have two friends I have to hang out with, one of them wanting to go to an anime convention (the other thinks it's too dorky), get a haircut, and just chill before another crazy week of work begins. This week would be AWESOME if everything works out perfectly. And to quote a great character from
How I Met Your Mother
, "It will be legend-wait for it... and I hope you're not lactose intolerant because the second half of that word is dairy!"
I'm just.... too excited for words right now! Chapters of Bleach and Naruto are awesome - this week for friends plans might be awesome if they work out... Please blue skies, don't be teasing me!!!!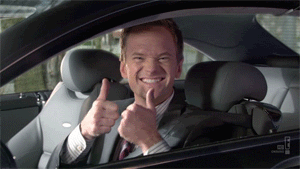 Current Mood:

bouncy
Current Music: High, High, High • Kasarinchu